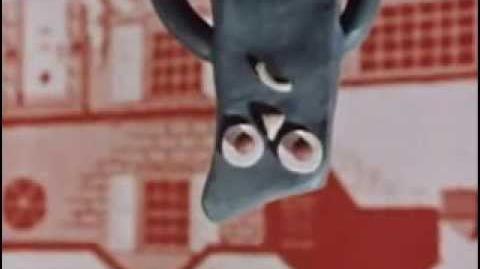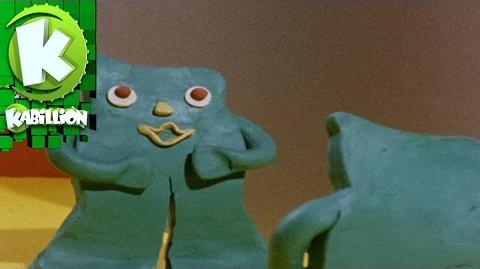 Mirror Land is the second Gumby episode made. In Mirror Land, Gumby has to go into all kinds of mirrors to find his mom's fifty-cent piece.
Plot
In Mirror Land, Gumba tells Gumby to go do some shopping for her.  She gives Gumby a fifty-cent piece.  If he loses it, he has to pay for it.  That would be 5 weeks of his allowance.  SO he gets on his scooter, but he crashes.  The coin rolls into a mirror.  Gumby goes into a normal and tall mirror, but he can't find his coin.  Then he gets hit by a car and he falls into a fat mirror.  He leaves, and then a dump truck dumps dirt on him.  Then mirror Gumby says his coin is in this mirror, but he has to do everything backwards.  Accidentaly, a truck tips into the mirror. Everything starts falling, and another dump truck dumps dirt on him.  But this time, his coin is in it. 
Characters
In this episode, the only characters are Gumby and Gumba.
Community content is available under
CC-BY-SA
unless otherwise noted.